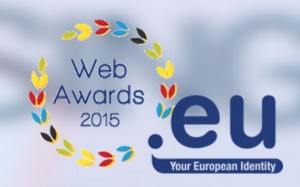 Got a .eu domain name and a developed website?
If so you might be interested in entering the 2015 EU Web Awards. Conn spoke to Leonora from EURid a while back (listen here)
Short version: awards are open for nominations now and entry is free. Full details here.
Here's the "after" video for last year's event:
And Damien Mulley is one of the judges this year .. ..