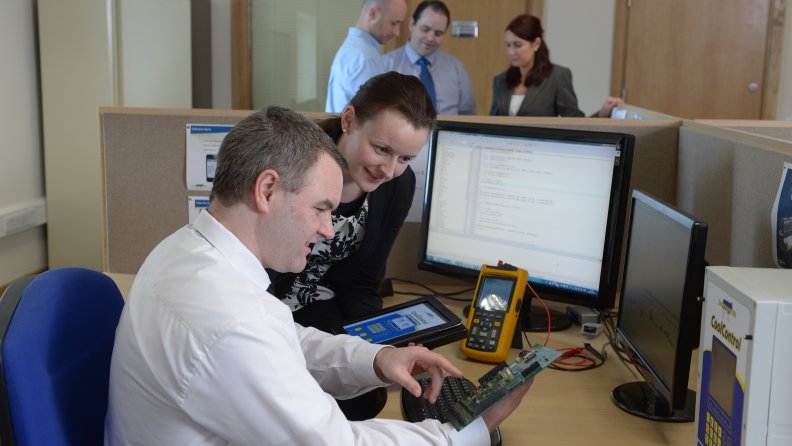 Christmas is a time for recruiting, especially for companies who want to get the attention of people who are home for the holidays. It's an opportunity Dairymaster are taking very seriously with adverts in the press, radio and airports. They've even made a video to get the message across: agricultural technology offers a huge variety of challenging and rewarding careers.
[youtube]http://youtu.be/nNZXn6Id2sU[/youtube]
"Because we invent, research, design and build all of our products, the range of people we are looking for is quite extraordinary," explained Dr Edmond Harty, CEO, Dairymaster. "But anyone applying needs to understand that we compete on the world stage and we're hiring people to perform at that level too. We're recruiting the cream for the best in dairy and the vacancies are even advertised in airports. The location too is something special, no traffic jams, beside the beach and a different lifestyle."
"We are looking for everything from software developers to design engineers and installation & service technicians to social media experts," stated Harty. We are deliberately choosing Christmas to recruit people so that we can offer people who may be looking for a new exciting career or who may have left Ireland the opportunity to come back to work with a forward thinking manufacturing company dedicated to success."
Dairymaster is a world leader in dairy technology with a reputation for innovation and design. The company manufactures hi tech products for dairy farmers.
They are looking to hire C# Software Developers, Embedded Software Engineers, Electronics Design Engineers, Mobile App developers, Vision and Robotics Software Engineers, User Interface Developers, Product Support Engineers (with German), Design Engineers, CNC Machine Operators, Laser Cutting Operatives, TIG/MIG Welders, Purchasing Specialists, Installation & Service Technicians, Truck drivers, Marketing Executives, Web Developers and Marketing Technologists, International Sales Executives with Spanish and Chinese, PCB/electrical specialists and Product specialists.
And while there are currently no vacancies for video producers, it's an indication of the company's can-do approach that the video above was produced entirely in-house. Dairymaster currently employs about 300 people in Causeway, Co Kerry, and plans to fill about 40 vacancies in the near term.
For more information, visit www.dairymaster.com/careers.
Related articles