With so many video streaming services available these days it's often hard to know which TV shows and films are available where. Just Watch does an admirable job of helping you find content as well as suggesting movies and tv shows based on your past preferences.
They also track what the most popular TV shows and films are in Ireland and they've just released the data for the year of 2021.
So what did we all watch?
The last year we probably all spent a bit more time in our homes than we'd have liked and I'd wonder if our choices in both TV shows and movies were reflected in our choices for viewing.
But I could be completely wrong!
Here's the breakdown of the most popular TV shows based on Just Watch's data (they have around 150k monthly users in Ireland)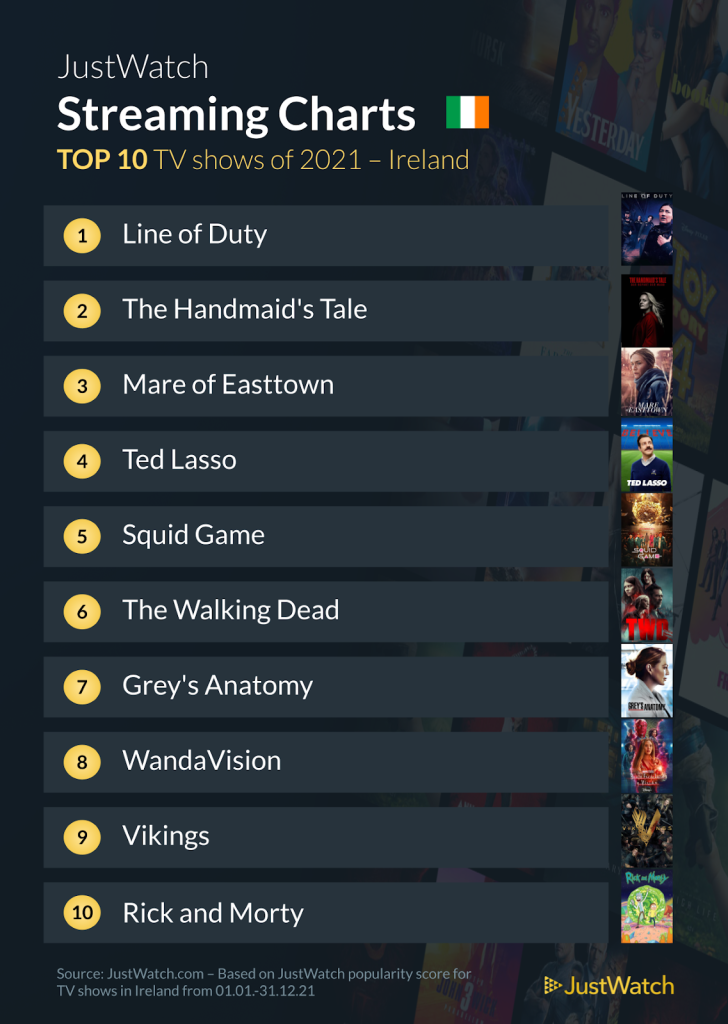 The more popular shows are spread across streaming services Netflix, Amazon Prime and Disney+ as well as Sky's "Go" service.
But what about actual films?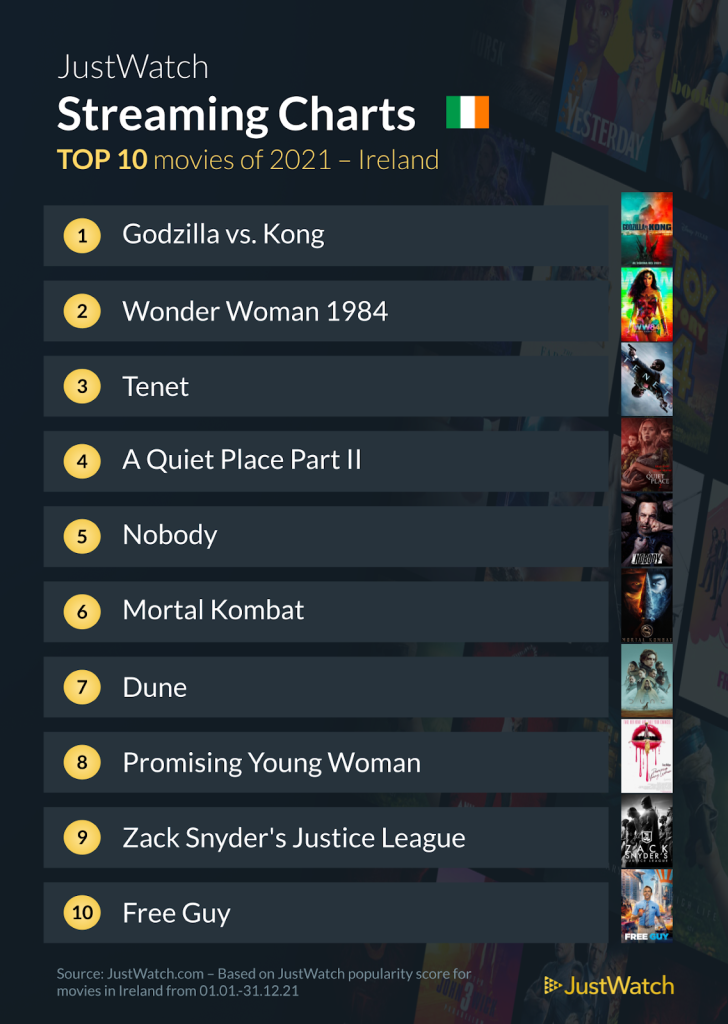 As with the TV shows there's no one service that dominates the charts, at least not with their original content. But it's interesting to see that films like Dune and Free Guy that were only released in the latter half of the year still made it into the top 10.
Have you been watching any of these TV shows?
What about the films?
Do these results surprise you?
Let us know via the comments!