Introducing .co.com
[ 19:48 ]
Play Now
|
Play in Popup
|
Download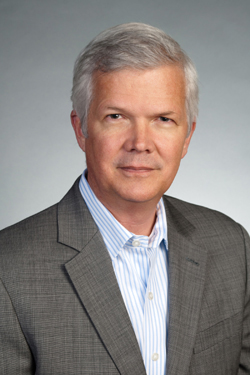 Ken Hansen is CEO of Co.com, a new Second Level Domain Registry with an interesting proposition. As Ken explains it, there are many businesses which missed out on the first wave of .com domains, yet still wish to have a memorable domain name in the .com namespace. Co.com is one way to do that.
Ken is the guest for today's podcast (19:48, 12MB, MP3) with Conn Ó Muíneacháin. He explains how co.com came about and the practicalities of operating a Second Level Domain Registry. Over 50 registrars have signed up for co.com through CentralNic since it was announced last week, and Sunrise phase is set to begin on February 24.
Ken has noted the concerns expressed by EU based registrars such as Blacknight in relation to ICANN's new Registrar Accreditation Agreement, which is in breach of EU law. Co.com, he says, will ensure that its registrar contracts provide a blanket exemption for EU companies, for data retention provisions which are in conflict with local laws.
Technology.ie is brought to you by Blacknight, Ireland's largest provider of domains and hosting. To celebrate our new data centre we're offering special deals on dedicated servers for the month of February.
Like the show? We love making it! Subscribe with iTunes or RSS.