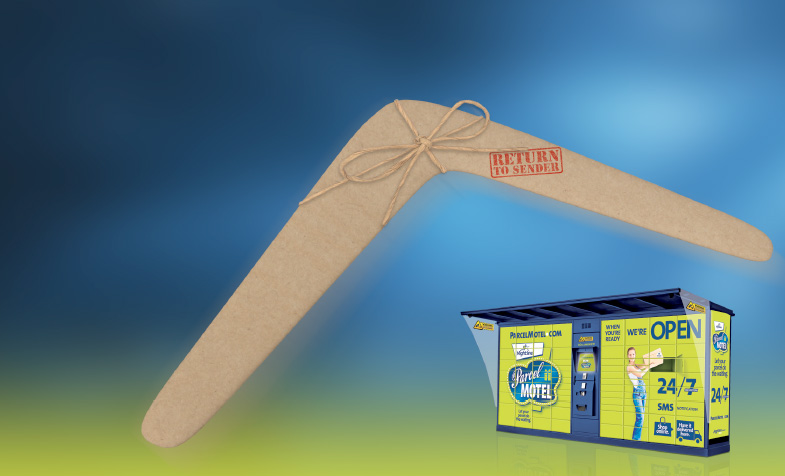 Parcel Motel, the round-the-clock delivery service for online shoppers has released research detailing the savings available to online shoppers when shopping on UK websites. The preference for shopping on UK websites was shown to be prevalent amongst online shoppers, with over 50% of Irish adults shopping regularly* online on UK websites.
The reasons behind these online spending habits included the savings available online and in the UK, as well as the selection of products available. Over two thirds of Irish adults surveyed didn't think there was a large enough selection of products they wanted to buy on Irish websites, and over two thirds of Irish adults believe the UK offers the best prices when shopping online.
A common issue when ordering online from the UK, and living in Ireland, is a customer not having a delivery address based in the UK. Parcel Motel has solved this problem with their 'UK delivery address', allowing their customers access to these same online savings. This service allows Parcel Motel users to choose Nightline's Belfast depot as their delivery point when buying from UK retailers. Their goods are then delivered to their local Parcel Motel terminal for the cost of a domestic delivery fee. This service allows shoppers to both avail of online shopping, otherwise unavailable to the Republic of Ireland, and to avoid hefty surcharges imposed on direct delivery to the Republic of Ireland from the UK.
The research also revealed the average savings made for some items commonly bought online such as clothing, accessories, jewellery and homewares. The findings were as follows:
Raymond Weil Mens watch was shown to be nearly two thirds the price when bought online in the UK;
A Kenwood-Premier Major kitchen mixer was shown to have an average saving of €30 when bought online in the UK;
Children's UGG boots were on average 20% less when bought online in the UK;
Ray Ban aviators were priced on average €20 cheaper online in the UK;
A Longchamp 'Le Pliage' handbag was on average 22% less when bought online in the UK.
Orla Sheils, General Manager at Nightline, said:
"It's no surprise that Parcel Motel's 'UK delivery address' has taken off. We're finding more and more of our users are using it as a delivery address when they are looking to save as much as possible when shopping online. The best part about this service is that it gives our customers access to all the potential online savings they would not have had before with retailers that will not deliver to the Republic of Ireland."
Related articles