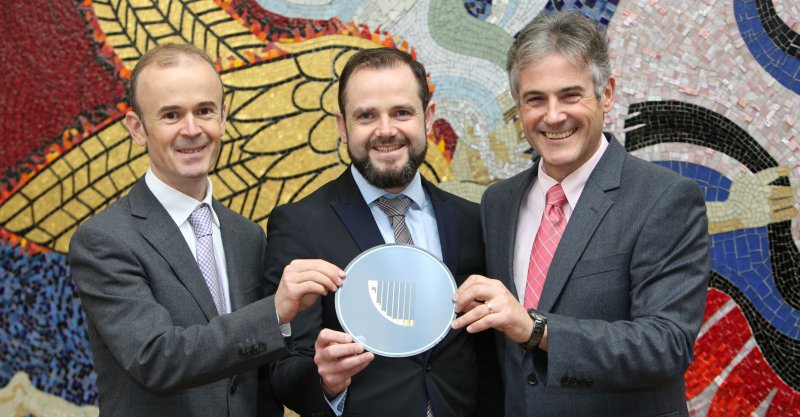 The European Space Agency has awarded a significant contract to Arralis, a technology company servicing the aerospace and security sector founded and based in Limerick.
Arralis designs and manufactures high frequency semiconductor chips, modules and antennas up to and beyond 110GHz. Under the contract Arralis will deliver a 94GHz radar chipset with space end-use applications, such as unmanned landing of spacecraft and to identify and avoid space debris.
Previous radar systems used by international space agencies worked well when being controlled by an astronaut to guide the craft onto a suitable site; however, remote planetary landings have been difficult and prone to failure. The 94GHz radar system, developed by Arralis, can be used to identify dangerous landing zones with the identification of small objects, such as rocks, which may cause damage to the spacecraft. With the amount of space junk objects currently orbiting the Earth estimated to be 700,000 larger then 1cm and more than 170 million larger than 1mm, debris avoidance has never been a more critical issue when you consider the expensive satellite real-estate which could be damaged.
Barry Lunn, CEO of Arralis said
"We see this contract as a real endorsement of our unique engineering expertise and the success of our design team to date, at previously unattainable frequencies. The most exciting aspect of this contract for us is that ESA's very experienced millimetre wave group will work with us throughout the delivery process. Their experience in bringing MMICs through to space qualification is invaluable and since kick off it's been obvious that both sides are enthusiastic about the opportunities ahead".
Bryan Rodgers, Enterprise Ireland delegate to the ESA, said that Arralis is one of a growing number of Irish technology companies securing ESA contracts in 2014 with the active support of Enterprise Ireland and the Department of Jobs, Enterprise and Innovation. The total number of Irish companies currently, or recently, active in ESA programmes is almost 50 and growing, with over 80 Irish companies having secured ESA contracts in the past ten years.
Related articles