Mathletes is back, the competition for Irish schools using the online teaching resource Khan Academy.
Last year, 3,862 students spent 955,210 minutes on mathematics exercises and videos: here's a breakdown on participation by county.
This year there is a new 2-league format to encourage previous participants while attracting newcomers. Khan Academy builds maths mastery over a lifetime, and the MATHletes Challenge wants to reward students who train on KA year 'round, not just the 14 weeks of the Challenge. Hardworking students and returnee MATHletes can now qualify for the elite "Champions League" based on mastery achieved in their existing Khan Academy accounts. Read more about the 2015 scoring & league format.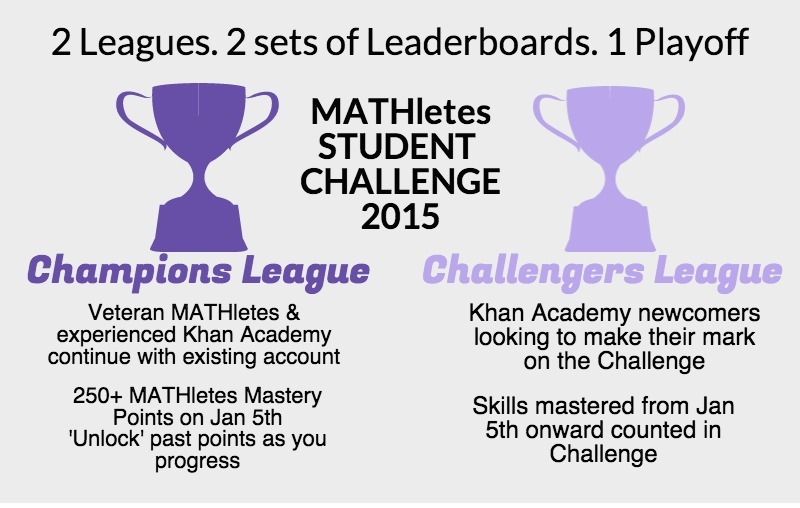 Signup is open from now until the challenge launches on January 5. The Online Phase of the challenge continues until March 27, which will be followed by Provincial Finals held at events on Saturday April 18, and National Finals on May 2. Teachers can choose to the schools competition only, or jointly enter for school and individual student competitions.
Here's a video showing the success of Mathletes in its first year:
[youtube]http://youtu.be/1GOd1okxqMo[/youtube]
Related articles