Christian Dawson
[ 29:33 ]
Play Now
|
Play in Popup
|
Download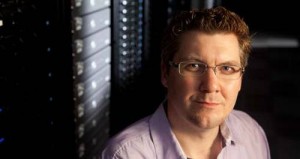 Christian Dawson is COO of ServInt, a hosting company based in Washington DC.  He's also chairman of i2Coalition, the Internet Infrastructure Coalition, an advocacy group formed just 10 months ago.
From their website:
"The Internet Infrastructure Coalition supports those who build the nuts and bolts of the Internet, and we treat it like the noble profession that it is. We believe the continued growth of the Internet is vital for growing an environment of innovation in America and seek to engage in ways to foster success of the Internet and Internet infrastructure industry."
It's no surprise that there is a lot of common ground when it comes to putting the case for the Internet Industry to legislators in different countries across the globe, and Michele and Christian have a lot to say on the matter.  We also look ahead to the Internet Advocacy Day on Capitol Hill which Christian's organisation is holding next week.
Technology.ie is brought to you by Blacknight, Ireland's largest provider of domains and hosting.  Blacknight is hiring again (here and here)!  Are you a Posterous Refugee?  Help is here.

Related articles