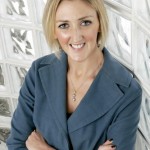 The Irish Internet Association are running a post-budget briefing for companies in the tech sector.
The event is being held on Thursday, December 6th from 9.30am to 11am in the Digital Exchange in Dublin.
Speakers for the event will include Michael McGivern, Tax Partner at RSM Farrell Grant Sparks, Constantin Gurdgiev, Adjunct Professor in Finance at Trinity College Dublin and Brian Caulfield of DFJ Esprit
Full details and booking on their site.