Podcast #22
[ 26:13 ]
Play Now
|
Play in Popup
|
Download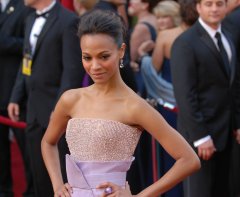 Michele is back from his travels and joins Conn for a podcast that's all about boundaries.  Yes, we're a pair of loudmouth extroverts, but that doesn't mean that we share everything!
Take Pinterest, for example.  Conn likes Michele's collection of Actresses and Models, but he's not sure he wants to share his taste (or lack of it) with the online world.  What you see on Pinterest reflects your taste and that of your friends, and its phenomenal growth while still "invitation only" has been partly attributed to the curating activity of scrapbooking moms.
But back to the boundaries.  Some recent cases in the States have seen employers ask job candidates to provide their social media passwords as part of the application process.  It's a practice which has been criticised by legislators and by Facebook itself which has pointed out that it also compromises the privacy of Facebook friends and breaches the Terms and Conditions of the site.
We talk about the household charge and data protection.  Michele points out that their SEO isn't very good when it comes to finding the site (although it seems to be improving – your mileage may vary).
Also: Hollywood wants us to get excited about movie trailers – so they put out a trailer for the trailer!  And Gmail begins providing explanations why messages end up in Spam.
Technology.ie is brought to you by Blacknight, Ireland's largest provider of domains and hosting.  Blacknight are hiring!
Like the show? Subscribe with RSS or iTunes.
Related articles