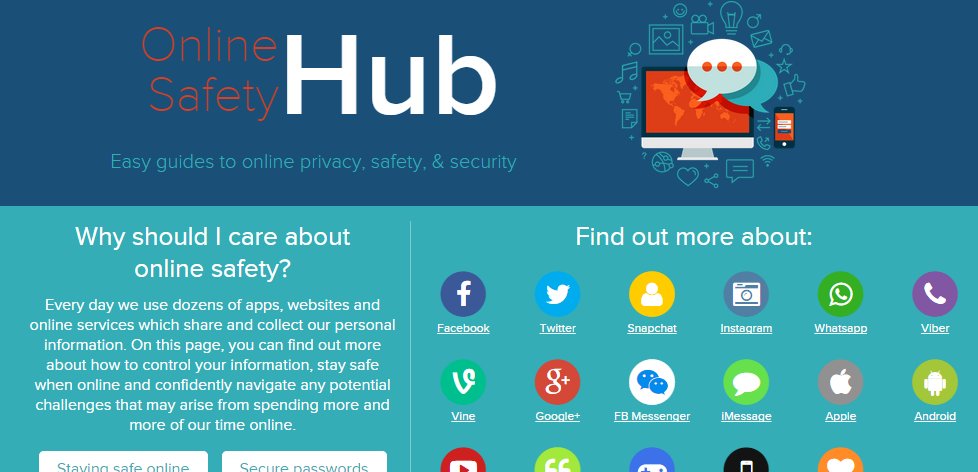 SpunOut.ie, Ireland's youth information website, has partnered with social networking platform Twitter to launch a new 'Online Safety Information Hub' to mark Safer Internet Day 2015 (February 10th).
Each year the global online safety community celebrates Safer Internet Day to raise awareness of the steps we can all take to make the internet a better place. The newly developed hub will provide SpunOut.ie's 93,000 monthly readers with a set of easy guides to online safety, privacy and security for the most used social, dating and gaming apps, sites and consoles.
The SpunOut.ie Online Safety Hub endeavours to help young people confidently navigate any potential challenges they may face online. The hub places particular emphasis on highlighting specific ways to safeguard users' privacy and security when using popular social platforms such as Twitter, Facebook and SnapChat, and dating apps like Tinder, Grindr and OK Cupid.
The hub will be launched today by Minister of State with responsibility for New Communities, Culture and Equality Aodhan Ó Ríordáin with support from Melanie Murphy, YouTuber and Dave Cronin, Radio Presenter, Beat102103.
Patricia Cartes, Global Head of Safety Outreach at Twitter will speak at the launch event attended by 100 guests and hosted at Twitter's Dublin headquarters.
Speaking ahead of the launch, Minister Aodhan Ó'Ríordáin said:
"I am delighted to help SpunOut.ie launch this resource to empower Ireland's young people online. Being a former school principal, I'm well aware of the challenges facing young people as they spend more and more time learning, creating and socialising on the internet. As the Minister with responsibility for Equality, I am also familiar with the discrimination of minority communities online. Safer Internet Day is an excellent opportunity to highlight how we can combat this and make the internet a better and safer place for everyone. It is important that social media companies are involved in combating such abuse and I welcome Twitter's involvement in today's event and their desire to promote greater online safety."
Patricia Cartes, Global Head of Safety Outreach at Twitter said:
"Protecting our users and creating a positive and trusted online environment is paramount to Twitter. Online safety is a priority for us and for this reason we support Safer Internet Day and we are very excited for today's activities. 2014 has been a big year for us in terms of safety: we introduced significant changes to our reporting mechanisms, rolled out new user tools and our Trust and Safety or Safety Operations teams have continued to grow with hubs in Dublin and San Francisco which service reports from around the globe, across timezones."
SpunOut.ie Action Panel member Ellie Walsh (22) said:
"The launch of the Online Safety Hub is a giant move forward in empowering young people to be informed and take control of their online sharing. It is vital the discussion around the online safety of young people doesn't only exist in adult forums. SpunOut.ie's work to empower and engage young people has taken on a new form in the Online Safety Hub, with youth-proofed articles and advice taking centre place. This platform will encourage young people to be proactive about keeping safe online and hopefully encourage dialogue amongst peers."
Content available on the SpunOut.ie Online Safety Hub includes:
Blacknight supports Safer Internet Day and Technology.ie will report on the launch today. We'll have videos  from the event over the next few days.
Related articles