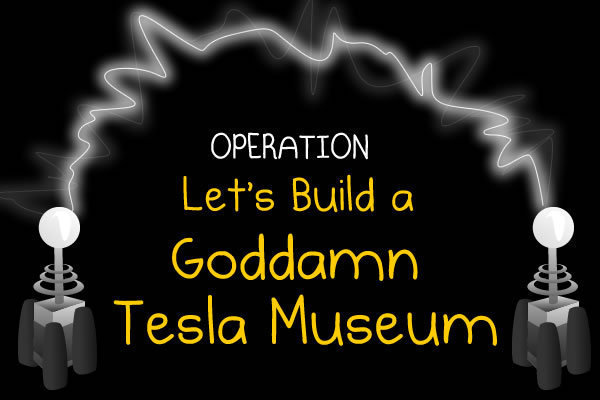 Remember the entire Tesla vs Edison thing a couple of months back?
Shortly after that The Oatmeal started a fund on IndieGogo to help buy Tesla's old workshop in Shoreham, New York – the Wardenclyffe tower and surrounding land.
Earlier this evening they announced that they'd signed the paperwork for the deal:
It's official:we just bought a goddamn Tesla museum is.gd/rh5XxN

— Matthew Inman (@Oatmeal) October 8, 2012
Full story over on the New York Times.
Related articles