If we didn't post something about the launch of the new Apple iPad Mini you might wonder what we were up to ..
So here it is..
First off, let's look at it. Since we obviously don't have an actual iPad Mini here's a nice photo of one provided by Apple: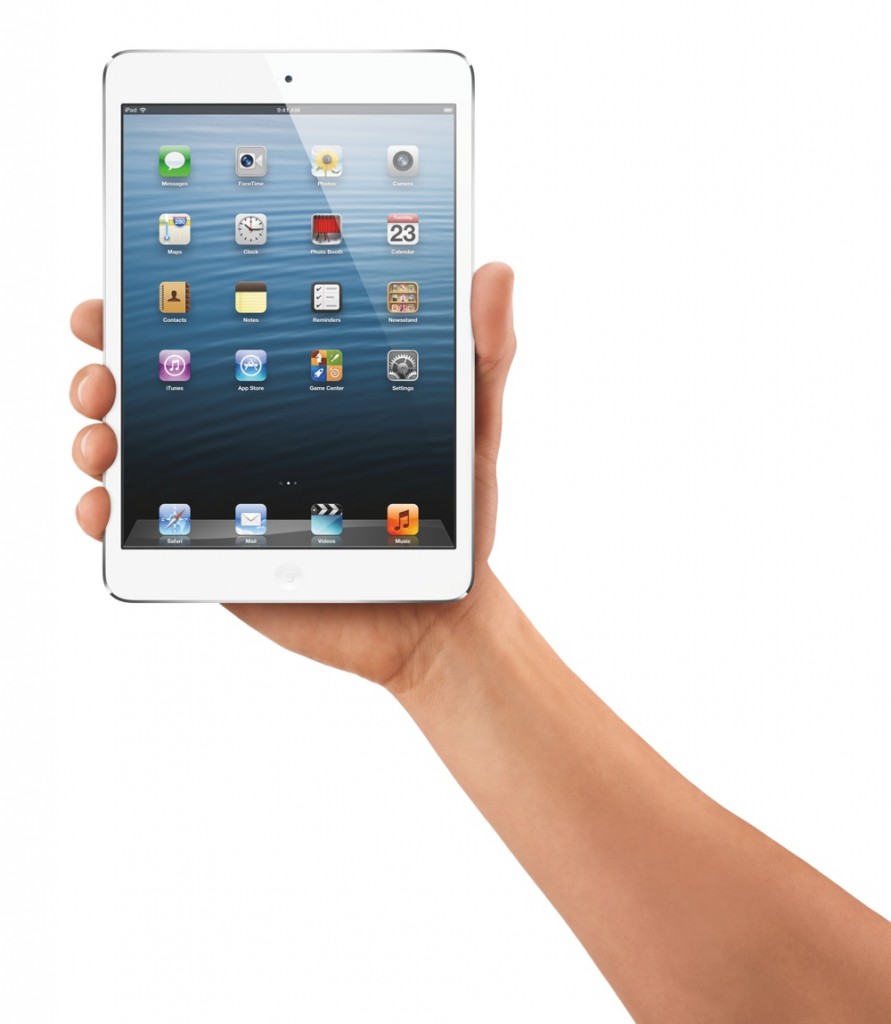 Now we could try to hack together a semi-meaningful article about the new iPad Mini's merits, but let's face it, just about every tech blog on the planet is covering this launch, so we're not going to be able to add much "value"..
Things we did notice, however.
Yes, it is smaller. (See photo above). While Apple made the iPhone 5 a little bit bigger (and lots of people exaggerated the size difference) the iPad Mini is smaller than previous generations.
It's also got better wifi and will use both 2.4 G and 5G.
Since it's smaller it also weighs less and takes up less space, which if you travel at all is a good thing (TM).
More on the launch via lots of reputable sources below:
Related articles