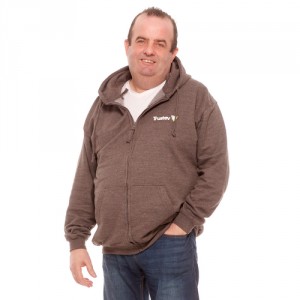 Trustev, the fraud-busting Cork startup founded by Pat Phelan and Chris Kennedy has been acquired by one of its investors, TransUnion, a US based company specialising in credit reporting. The companies have partnered in providing joint solutions to prevent fraud, and this morning they reported that TransUnion had agreed to buy Trustev for $21m, plus a further $23m "contingent on Trustev achieving specified retention, revenue and EBITDA targets through 2018".
Pat Phelan had previously founded Cubic Telecom, where he had hired Chris Kennedy, and the two of them went into business together in 2013 with an idea to combat online fraud. Trustev's technology blends human fraud intelligence with machine learning, which they claim can spot fraud more accurately than any other platform.
Headquartered in Cork, the company opened its New York office in 2014, which Pat Phelan took charge of as CEO.
Techcrunch reports that Trustev has taken almost $8m in funding, in 5 rounds from 10 investors.
In a post on the Trustev blog this morning, Pat Phelan described the deal as "a new chapter", saying that while the companies were already working together, fraud-fighting will be "much easier as a combined company, as we create a robust network of identity data, and build new and innovative ways of spotting fraud directly on top of it".
As a subsidiary of TransUnion, Trustev will continue to be based in Cork, he said. Staff are staying on, and they are hiring.
Related articles