Online streaming services are very popular in the Irish market with multiple services available to Irish consumers.
The biggest players in the Irish market at the moment are Netflix, Amazon Prime Video and Disney+, but there are others who have been gaining market share. Some are new entrants in the market, while others have been available for a while.
While the numbers for Q4 2021 and the full year aren't available yet the team at Just Watch were able to share data with us on market share and other metrics from Q3 of 2021.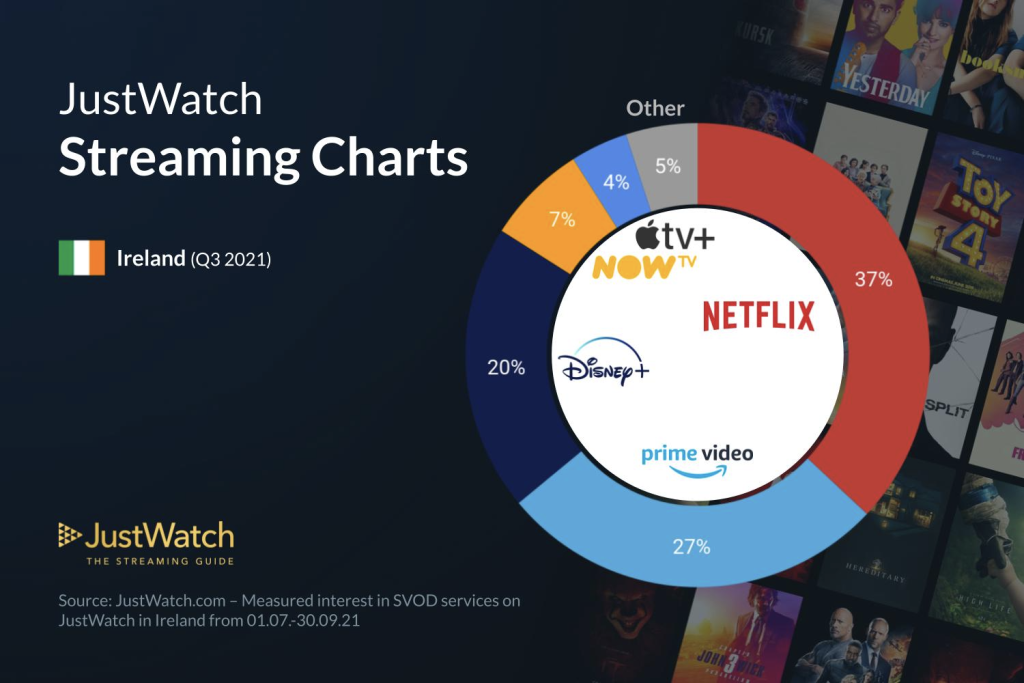 Netflix is the biggest player in the Irish market, which is no surprise.
Disney+ has managed to get a big chunk of the market even though it's only been around since the end of 2019, whereas Netflix has been in the Irish market since 2012.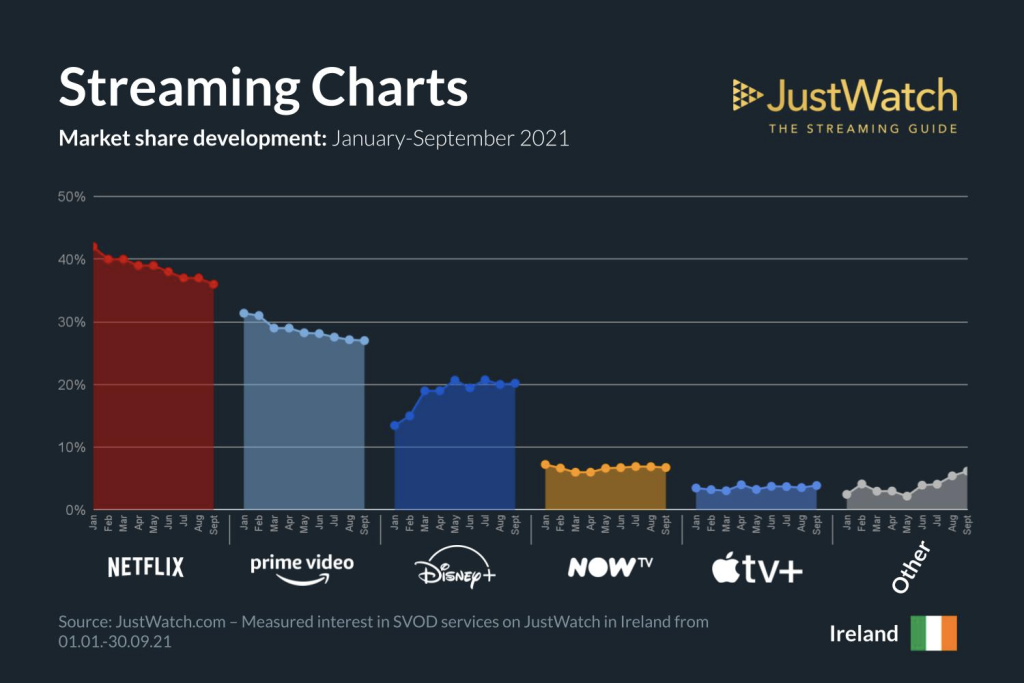 According to Just Watch's figures Netflix had lost 6% of its market share since the beginning of last year, while Prime lost 4%. It's clear that Disney+ has gained and I would suspect that some users will have switched between platforms, though it's not terribly clear how many users have added services rather than switched. I suspect there's a mix in there.
Netflix is raising its prices in the US and we suspect those price rises will impact Ireland and other markets in the future as well. The company's recent numbers show that its global growth has slowed and that announcement led to a significant dip in their share price.