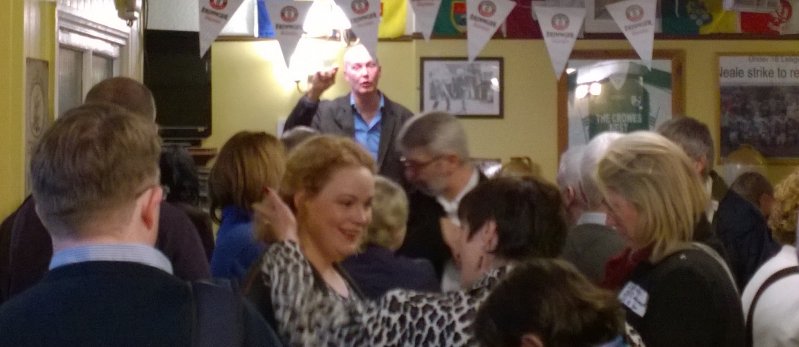 I couldn't make it to Congregation today , but I'm watching the hashtag #Cong14 with interest as about 50 participants engage in 'huddles' to discuss social media, marketing and content in various locations around the village of Cong, Co Mayo.
The venues are bookshops, cafes, bars, and an art studio dotted around the little village famous as the location of the John Wayne film The Quiet Man.
First #cong14 huddle at the amazing @TheQuietCailin Studios #art #ireland pic.twitter.com/CQCYrl3iwG

— FlasheForward Comms (@FlasheForward) November 29, 2014
Ironically Eamonn Grant, who's head of online for AA Ireland, had to turn back this morning due to car trouble. It can happen to any of us! Eamonn can rest assured that he has made his contribution to the event. Check out his post on helping an already successful organisation overcome its 'fear of digital'.
@congregation13 Sorry guys, I'm not going to make it down. I had to turn back. Cutting out every few mins. Car trouble. @TheAAie #cong14

— Eamonn Grant (@EamoGrant) November 29, 2014
Those who made it to Cong last night or this morning are enjoying a unique opportunity to reflect and connect. But as Congregation organiser Eoin Kennedy has pointed out, the benefits extends beyond a single day in a single place. Those who are there will take Cong with them and continue relationships online. The collected submissions will be available later as an e-book – or just browse and comment on the Congregation website.
Some highlights include:
The Lazy Marketers Guide to Rocking Conferences – Alan O'Rourke shows how to use IFTTT and other tools to curate content from a conference without even being there (like I am doing right now!)

So You Think You Want to Become a Media Company? Here's How

– Journalist and recently appointed Managing Editor at Intercom, John Collins offers practical tips on content marketing in a world where every company has become a media company.
We Need to Talk About Porn – It's a neural issue, not a moral one, and it is beginning to emerge as a societal one, says Maryrose Lyons.
How do you justify a $10 Billion Valuation? – How diversifying their product has allowed Snapchat to grow exponentially and created new revenue streams for the company, by Geoff Lovatt at Red Moon Media.
Catching Wildfire: Staying Unsettled from rec.humor.funny to Twitter – Social Media has been around longer than we think, says Dermot Casey, and we are still only scratching the surface of its potential. Its "simultaneous frivolity and depth" is its essential strength and power.
Don't Let the Gurus Bring You Down – Mary Carty pleads for creative content that respects the reader, and an end to Top Ten Tips!
Has the Postman Read my Email? – Have we dropped our guard on privacy, asks Sharon Boyle.
Scientists are Tweople Too – Researchers on social media like nothing better than to connect with fellow experts and explain their research to members of the public. Lets make platforms/practise that encourage this! – by Marie Boran.
Speaking – The Most Social of Social Media – Johhny Beirne explains how public speaking and social media enhance each others effectiveness.
A Thawing Embrace – Irish Social Media's Lost World – Jimmy Healy on how the Irish construction industry is awakening from hibernation to a new, socially connected business world.
Does Anybody Care About Your Content? – It's a myth that blog posts have to follow a formula to be relevant or popular, says Helen Cousins. Write what you know about, and write a post that is as long as it needs to be.

This is just a taste of what's being discussed in Cong today. Check out the full selection, including last year's submissions, on the Congregation website.
Congregation is a fantastic idea: deliberately small and intimate; reflective and collaborative. Its continued success is a credit to Eoin Kennedy – and you don't even have to attend to participate (although you're missing a lot of fun if you don't!)
22,000 people payed big money earlier this month for a frenzied, wonderful, loud and exhausting experience at Web Summit in Dublin. Congregation is just a pebble in a pond compared to Web Summit's tsunami. But for those who are there, and those others who engage online, there is plenty of food for thought, and opportunity to improve.
Congregation is proudly sponsored by Blacknight.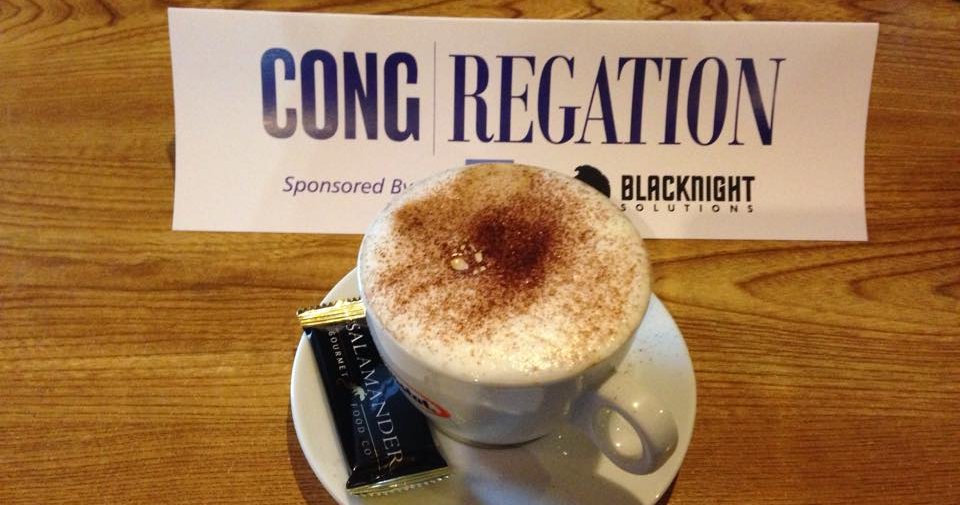 Related articles