Podcast #28
[ 1:04:58 ]
Play Now
|
Play in Popup
|
Download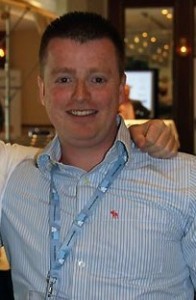 Our guest this week is Paul Savage, SEO expert and Irishman abroad.  Paul lives and works in Munich, where he runs BlackDog.ie, an SEO consultancy business.  He's a regular listener to technology.ie and after a twitter exchange with Michele he agreed to come on the show this week for a chat about Search Engine Optimisation.
Paul points out that for most people, it boils down to a choice between time or money.  If you've got time but no money there's a lot that the average webmaster can do to improve his or her traffic without having to hire a professional such as himself.  He lists 8 common SEO pitfalls to avoid:
Buying spammy links, selling links, link exchanges.  It doesn't work and wastes money.
Purchasing video views / Facebook likes / Google Plus votes.  See above.
Non unique content – i.e. copying supplier manuals FAQs, glossary, marketing  : what you can do to either stop this content being indexed or thoughts on re-writing it. [nofollow/noindex]
Navigational issues

cleaning up after you remove pages. : should you 301 it or leave the page there hanging ?
linking to relevant sources : linking to outside resources is good, linking to competitors bad, but if you have to do , rel=nofollow them.

Over optimisation, to the detriment of of user experience: Writing usable titles, anchors, navigation
What is keyword research: seeing your site from your customers perspective, or different types of customer  perspectives, and now what are they potentially search for.
Structuring a website, having a hierarchy, showing search engines and humans a relationship in your content
Not testing your own ideas : Don't be afraid to test, wait and analyse.  If you have an idea why not try it and see how the SERPs react ?
Both Paul and Michele agree there are a lot of free online resources to help improve SEO, such as 
robotstxt.org
 and
Google Webmaster Tools
.  Got any suggestions?  Leave them in the comments – thanks!
Also discussed on this week's podcast: 
Newsle.com
.  It searches your  Facebook and LinkedIn contacts and creates a news page of stories which mention your friends.  As Michele points out, it's only interesting if your friends are, but it's surprising all the same to see some of the news stories about people you know.
Finally
GettingBusinessOnline.ie
celebrates its first anniversary this year, with over 10,000 new Irish businesses online.  It's supported by Blacknight, along with Google, An Post and the County Enterprise Boards and it will continue for another year.
Technology.ie is brought to you by Blacknight, Ireland's largest provider of domains and hosting.  Now you can register .co.uk domains up to 10 years!  They're still running a GoMobi promotion and the recruitment campaign continues.  Also, this week they've got a special offer on .be domains.
Like the show?  We love making it!  Subscribe with iTunes or RSS.