Cloud TLD
[ 15:51 ]
Play Now
|
Play in Popup
|
Download

Francesco Cetraro is our guest on today's podcast. He's Head of Registry Operations for the new .CLOUD Top Level Domain.
Click on the player above to listen to the show, or download it here: 15:50; 9MB; MP3.
'Cloud' is a buzz-word of our time – and with good reason. The Network is the Computer has long been a mantra of smart technology, but it is only in the last decade that the cloud has become a truly meaningful prospect for both business and consumers.
It's no surprise then that .CLOUD was among the more hotly contested new Top Level Domains in the current ICANN TLD expansion. Despite keen interest from tech giants Google and Amazon, among others, the auction was won by Italian company Aruba, and the domain was delegated last month.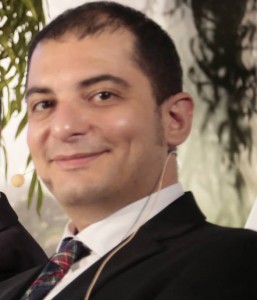 .CLOUD was delegated by ICANN on June 27 and is currently in a 90-day Controlled Interaction phase. Following that, the registry will launch an initial 100 names in a pioneer programme in advance of the formal sunrise phase.
Applications for the pioneer programme are being accepted now. Francesco is keen to stress that they are not interested in making money on the pioneer names. "We're more interested in a great story", he says. Candidates are encouraged to think creatively about how they will use their pioneer .CLOUD names in their marketing.
For the pioneer programme, the emphasis will be on names which are related to a company's own brand or trademark. He says they are not completely ruling out generic or premium names in the pioneer phase, although, obviously such names would come at a price. Even in that case, however, they will place special emphasis on the quality of the marketing plan.
Technology.ie is brought to you by Blacknight, Ireland's leader in domains and hosting.
Like the show? We love making it! Subscribe with iTunes or RSS.
Related articles