Jothan Frakes
[ 36:39 ]
Play Now
|
Play in Popup
|
Download
Jothan Frakes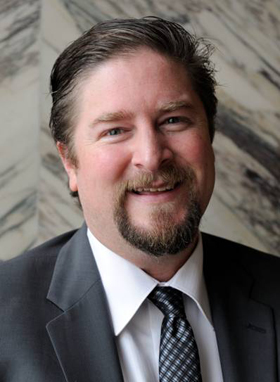 joins Blacknight's Michele Neylon and Conn Ó Muíneacháin on today's podcast to talk about NamesCon, the domain names conference in Las Vegas from January 11 to 14.
Click on the player above to listen to the show, or download it here: 36:39; 22MB; MP3.
A veteran of the domains industry, Jothan is co-organiser of Namescon, now in its second year. Last year's event proved to be a big success, and they are anticipating over 800 people this year.
NamesCon is designed to be accessible, explains Jothan, and the price reflects that. The early bird price is $599 until December 15, rising to $799 after that. What's more, Blacknight customers and Technology.ie readers can use a discount code to get 50% off: the code is bk50.
The event is also designed to appeal to the wide variety of people involved in the domains industry.
I'm literally mashing up completely disparate and opposite ends of some of the different interests in the domain industry, to create some positive friction from the process, to get the conversations happening that help to untangle thorny issues and to, often, generate new opportunities.
For example, J Scott Evans, incoming president at the International Trademark Association will give a keynote at NamesCon. There's an inherent friction, says Jothan, between the first-come-first-served world of domain names and the realm of trademarks where generic words can usually co-exist as trademarks for different types of goods and services which do not compete directly. Evans, says Jothan, has been very productive in helping to resolve some of the issues which can arise.
Jothan and Michele agree that new top level domains will create many new opportunities for everyone involved, including creative ways for brands and organisations to engage with customers and communities. It's still very early days, however. Jothan points out that a lot of TLDs are still in contention: we have yet to see some of more interesting names such as .WEB emerge.
Namescon, is on in Las Vegas from January 11 to 14, the week after CES. Michele Neylon is going, he'll be among the speakers. Use the coupon code bk50 to get 50% off!
Technology.ie is brought to you by Blacknight, now offering names in hundreds of new generic Top Level Domains and a range of quality hosting options.
Like the show? We love making it! Subscribe with iTunes or RSS.
Related articles