SamKnows
[ 18:25 ]
Play Now
|
Play in Popup
|
Download
Last week's announcement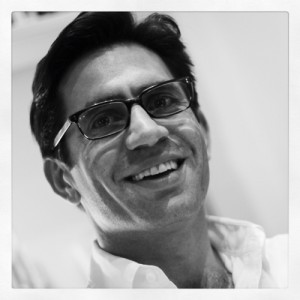 that broadband measurement company SamKnows were coming to Ireland, generated a lot of interest. So we invited their CEO, Alex Salter, to join us for a podcast (18:24,10.5MB,MP3).
Alex explained the background of the company, and their mission to address the deficit of hard data when it comes to actual broadband performance in markets around the world.  Theirs is a technical solution which is not reliant on the individual equipment or usage patterns of users – in fact, they do not collect any data on internet usage. Instead, they supply custom equipment, a "SamKnows whitebox", which conducts performance tests on the connection only.  The only monitoring this box does is to determine when the connection is idle so that it may conduct its tests.
SamKnows' data collection is confined to the names and addresses of its volunteer testers and the broadband package they are on, and they comply fully with data protection legislation in relation to security and confidentiality. User details are anonymised in the aggregate reports which it produces for its clients.  However the user can log in to a web interface at anytime to view detailed reports on his or her own connection, and can receive a monthly report by email if they wish.
The intelligence compiled by SamKnows is of great value, not just to governments and regulators, but to ISPs and to service providers such as Netflix. Alex points out that it also benefits the consumer, leading to investment in products and services by companies, and to informed regulation by authorities.  The consumer is at the heart of their operation, he says.
It's a commercial operation, "but I wouldn't say that's the reason why we get of bed in the morning". He stresses that they're a technical company, motivated by solving the problem of accurate measurement of broadband performance.  Where they have identified significant discrepancies between advertised and actual service in the UK market, for example, that has led to investment and improvement to the benefit of all concerned.
For more information, and to sign up as a volunteer tester, visit www.samknows.ie.
Technology.ie is brought to you by Blacknight, Check out our latest offers on domain names at domainoffers.me!
Like the show? We love making it! Subscribe with iTunes or RSS.
Related articles