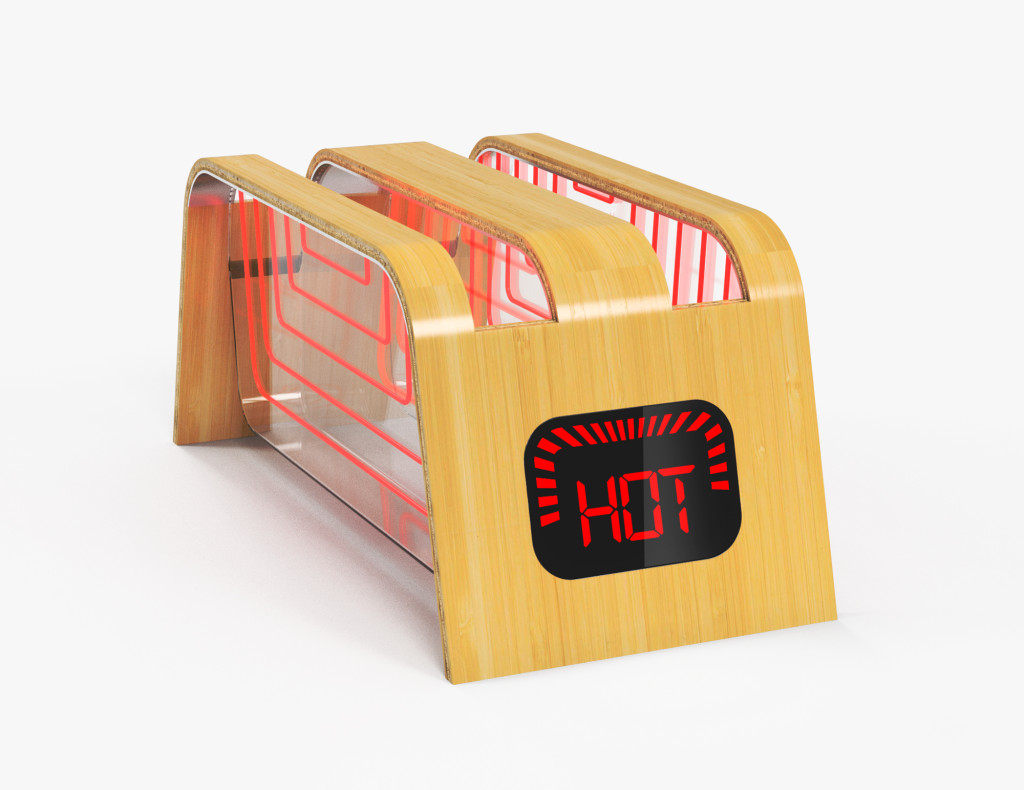 See what happens when you throw out pre-conceived ideas? Who says an electric toaster should pop? And why use guesswork to wonder if your toast is just brown enough? When you smell the burning, it's already too late.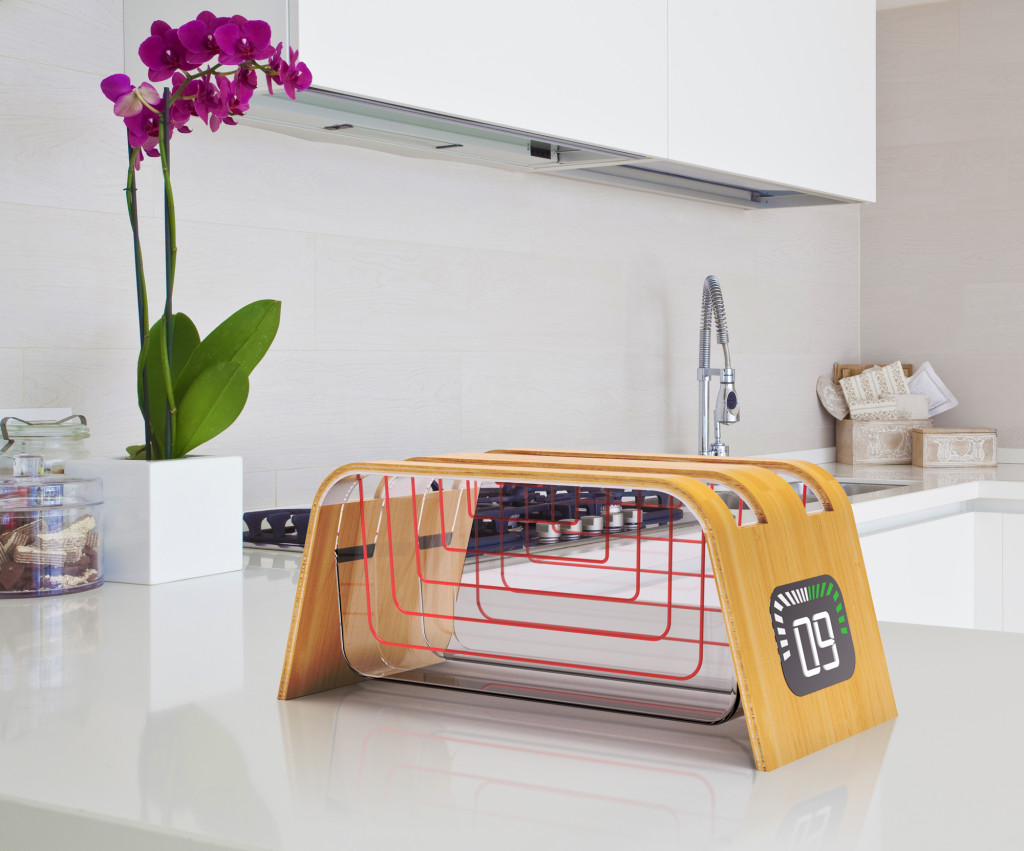 Designer James Stumpf's Bamboo and Glass Toaster is still just a concept, designed with sustainability and originality in mind.
Gone is the bizarre popup mechanisms of toaster's past – the toaster features wide, easy access slots. The heating coils feature quick-cooling technology and the UI tells the user when its safe to grab their toasty treats. Bamboo and glass are both sustainable and renewable and the design uses no plastic and minimal metal.
Clever and toasty!
HT: Conor O'Neill.
Related articles