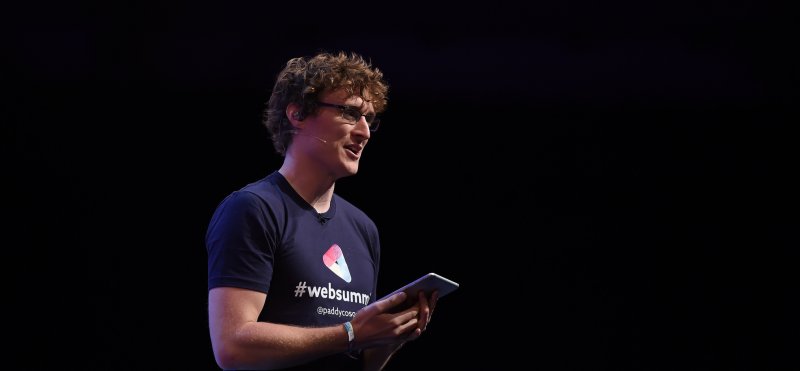 The CEOs of Dropbox and Evernote were among a group of about 50 high profile technology figures who were evacuated from the home of Paddy Cosgrave last night after his chimney caught fire.
The Web Summit founder told the story as he opened the 3-day event on the main stage, welcoming the thousands of attendees to the RDS in Dublin. Thankfully no one was injured and Dublin Fire Brigade received a well-deserved round of applause from the audience. The fire, had apparently been caused by the activity of crows in Cosgrave's chimney.
[youtube]http://youtu.be/_uFA46MvQ8c[/youtube]
Outlining some of the speakers, themes and discussions that will be going on over the next three days, Cosgrave was also keen to stress the importance of the night events happening around the city of Dublin.
He cited the example of a vital investment of $26.5m that was secured for Uber in a Dublin pub in 2011. The social element to the Web Summit is key and with 6,000 people joining in on the pub crawls, 'it's the best deals that can happen in the pubs' he said.
Highlights for Day 1 of Web Summit include the opening of the NASDAQ from the Summit, Saul Klein talks about his one off ground breaking report, the Klein Report, Eva Longoria talks to Jemima Khan about the importance of women in business, and Brendan Iribe, founder of Oculus Rift, on virtual reality in the real world.
Technology.ie will be reporting from Web Summit over the next few days. Blacknight CEO Michele Neylon and VP Sales Gianni Ponzi are here also: come and talk to us about hosting.