Vbot.TV
[ 17:01 ]
Play Now
|
Play in Popup
|
Download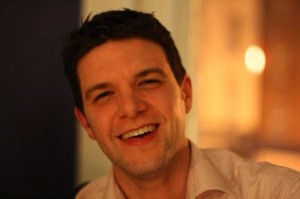 If the web is all about video these days, then there's a huge opportunity for someone to provide industrial strength tools for video publishers to manage their workflow, streamline their publishing across platforms, curate user-submitted video and monetise effectively.  One Irish startup is aiming squarely at that target: Vbot.TV.
Vbot's CEO, Frédéric Herrera is our guest on today's podcast (17:00; 10MB; MP3). He and Bartek Czerwinski founded the company last year and have achieved rapid progress both in the development of their technology as well as in partnerships with other technologies and with customers.
Their customers, he explains, are brands and organisations who want the kind of control over their video content that you cannot get from services such as YouTube and Vimeo. Of course you can push content to those services using Vbot.TV, but you can also do so much more besides. Fred describes it as "super-fast, super-easy to use": their mobile video app can publish content in less than a minute.
Sport is an obvious category, he says, but so too are "cultural archives". Vbot.TV recently signed a 3 year agreement with the European Commision, and they are currently developing technology which will be attractive to brands such as Red Bull.
Vbot.TV are currently participating in the Wayra accelerator programme in Dublin, and next week they will participate in a round of investor pitches. We'll be watching their progress with interest!
Technology.ie is brought to you by Blacknight, Check out our latest offers on domain names at domainoffers.me!
Like the show? We love making it! Subscribe with iTunes or RSS.
Related articles