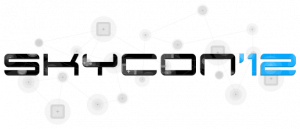 The University of Limerick's computer society, Skynet, is running SkyCon again this year.
This time round the event will take place over the weekend of October 6th and 7th and the lineup of speakers is pretty impressive.
Randall Munroe, the guy behind XKCD, will be speaking, as will Ubuntu's Mark Shuttleworth.
They'll be joined by 18 other speakers from the Redhat, SAP, IBM and other companies that are "movers and shakers" in the IT world.
The cost of admission is 25 euro for the full weekend.
Related articles