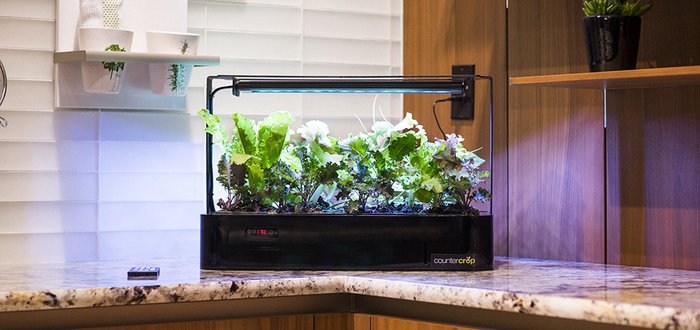 New on Kickstarter is CounterCrop, a garden on your countertop developed by Intelligent Light Source (ILS), a San Diego start-up.
ILS's advanced LED lighting products are currently installed at MIT's CityFarm project to study sustainable indoor agriculture at scale. The company claims that growing indoors uses 70-90% less water, saves energy, and provides a viable solution for the need to double global food production to meet population growth.
CounterCrop combines innovative lighting technologies with horticultural science to empower anyone to grow natural vegetables and herbs on their own kitchen counter as much as 4-5 times faster than growing outdoors. CounterCrop is a friendly, fun and easy first step toward bringing food production closer to the point of consumption – we're changing the way the world feeds itself, one salad at a time!
[youtube]http://youtu.be/ozlEJS9sMq8[/youtube]
Just 4 days into its Kickstarter campaign, Countercrop is over half way to its target of €75,000.
Related articles