WASUP14
[ 19:23 ]
Play Now
|
Play in Popup
|
Download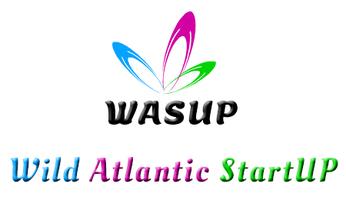 Wild Atlantic Startups, or WASUP, is the name of an event to be held at the University of Limerick on 9 May.  It's described as "a no-nonsense platform enabling entrepreneurs advance their knowledge, and startups hone their skills" and it's aimed in particular at regional entrepreneurs.
WASUP14 is organised by Shane McCarthy of BlueChief and he joins Conn on today's podcast (19:22, 11MB, MP3).  Shane believes that networking is vital in order to build a viable startup ecosystem in Ireland. Dublin's ecosystem is thriving, and he wants to channel some of that into Ireland's regional centres.
That's one of the reasons why WASUP won't get started until 12:30pm on the day (registration opens at 11:30). Shane explains that participants will be travelling from as far afield as Waterford and Donegal, so the programme is designed to facilitate that.
One of the highlights of the day will be a Startup Grind run by Darren Mulvihil.  In a podcast exclusive, Shane confirms that this session will feature two well known Irish founders: Connor Murphy, founder of Datahug, and Peter Coppinger of Teamwork.com, who recently made a little bit of Irish tech history when they paid €500k for their domain name!
Cash-strapped startups will also find the price refreshing: early bird tickets are still available at just €10.
Related articles