While most videos uploaded to Youtube and other video sharing sites get little or no views, ones that go "viral" can clock up millions of views.
However in the case of Gangnam Style the viewing numbers are off the charts – literally. The official video broke the 2 billion views mark a few days ago and that figure does not include any of the remixes etc., that others have created.

Back in late 2012 we reported on the video becoming the most popular clip in YouTube's history, but at the time it had only clocked up a "mere" 815 million views.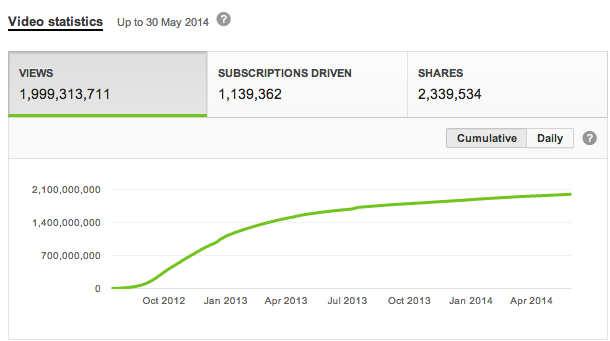 And if you still haven't seen the video here it is: