Dublin Startup Weekend
[ 16:03 ]
Play Now
|
Play in Popup
|
Download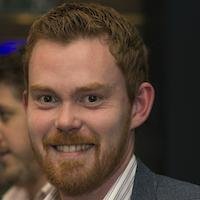 It's Global Entrepreneurship Week, and four Irish cities are taking part in the Global Startup Battle. Galway Startup Weekend was on last weekend, and Dublin, Cork and Limerick are repeating the exercise next weekend.
Gene Murphy is one of the organisers of Startup Weekend Dublin, and he's my guest on today's podcast. Click on the player above to listen to the show, or download it here: 16:02; 9MB; MP3.
Gene is steeped in startups! A veteran startup founder himself; he now works for FCR Media, publishers of the Golden Pages, and runs the StartLocal incubator.
Can you start a company on the road to success in a single intensive weekend? Gene says you've got to look at the cumulative effect of a series of such events, growing the skills, building connections and confidence. The four startup weekends will bring together people with very different backgrounds and skills. Mentors will provide insight on development, design and business. Speakers such as Gary Leyden of NDRC will share their experience.
Startup Weekend Dublin starts Friday at 5:30pm at Google HQ.
Startup Weekend Limerick starts Friday at 6 in UL.
Startup Weekend Cork starts Friday at 6:30 at the Tyco Building in Bishopstown.
Startup Weekend Galway was on last weekend. Technology.ie was there and we'll bring you a video report from that event tomorrow.
Technology.ie is brought to you by Blacknight, now offering names in hundreds of new generic Top Level Domains and a range of quality hosting options.
Like the show? We love making it! Subscribe with iTunes or RSS.
Related articles