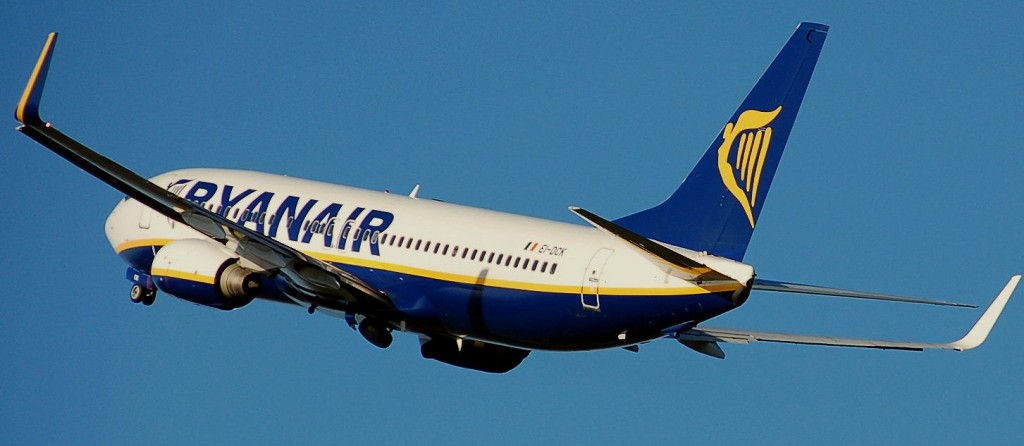 They've embraced the web and social media and they're hiring geeks for their "innovation hub" in Swords, complete with giant chess and multi-coloured cubicles (we can't confirm the existence of beanbags). But the flight path to online success is fraught with turbulence, and the response to Ryanair's new mobile app, launched yesterday, can be described as mixed.
The reviews on iTunes are generally positive, describing the new app as "very intuitive" and "incomparably better than the old one".  But the response among Android users on Google Play suggests that there may have been some issues in porting the iPhone design to Android.
"Terrible iOS port on Android. App design is clearly for iOS, but this app has far more wrong with it than poor design. No in app registration. Boarding pass not working for guests. And WORST of all, the back button completely closes the app!! Horrible" – writes Android user Shane Fitzpatrick.
Both Android and iOS users complained about the fact that the app appears to be unable to see bookings previously made on the website using the same account. There was also disappointment for supporters of Windows Phone as the company confirmed that there are currently no plans to port the app to that platform. Neither is Blackberry supported.
The most innovative feature of the new app is the digital boarding pass. Using the app, users can download a QR code which can be scanned like paper. Ryanair CEO Michael O'Leary says the new app can be used to book a flight in less than 100 seconds.
Rome wasn't built in a day, and no doubt Ryanair will continue to develop and improve the user experience. It's clear from the emphasis they're putting on software development that that is the new battleground, where carriers compete to make the purchase experience as friendly and as frictionless as possible.
Related articles