Blood & Sweat
[ 35:20 ]
Play Now
|
Play in Popup
|
Download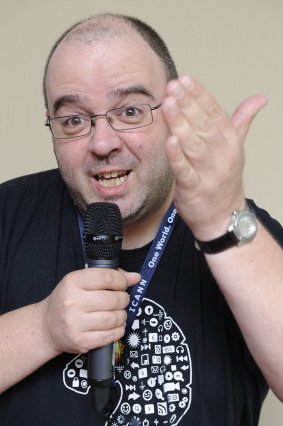 Michele goes on something of a patriotic rant on this week's podcast – well it is the centenary of the 1916 Rising.
"Forget about these bloody multinationals who are set up over here and have absolutely no loyalty or ties to the country. What about the Irish companies built on the blood and sweat of Irish people?"
Click on the player above to listen to the show, or download it here: 35:20; 20MB; MP3.
Not that he's got anything against multinationals, he explains. It's the disproportionate emphasis that politicians and government agencies put on foreign direct investment that annoys him. Just a little.
If he's waving a flag, it's for SMEs: the "backbone of the economy" as he likes to tell us in the Blacknight office (in between cracks of the whip – but I digress!)
It's why he sponsors The Blacknight SME Awards – and it's why those awards are free to enter. Entries close on Valentine's day! We #LoveSMEs!
To highlight the personal commitment of Irish SMEs awards organiser Damien Mulley has decided to survey the Significant Others of Irish SMEs. Don't fill this survey if you're an entrepreneur: give it to your partner (no – not your business partner – the other one!)
"You don't get to work nine to five", says Michele, getting worked up again about the sacrifices SMEs make. I tell him it's not too late to run for election.
The Irish Internet Association is also running a survey. 40% of SMEs don't have a website – but do they really need one? The IIA plans to compile the results into an online diagnostic tool designed to help companies find the best online approach to suit their business.
Also on this week's show:
Nominations for The 2016 Blacknight SME Awards are now open and extended to Feb 14 – Valentines Day.
Technology.ie is brought to you by Blacknight. Check out our brand new 'one-click' Site Backup tool offering peace of mind for as little as €1.99 per month.
Like the show? We love making it! Subscribe with iTunes or RSS.
Related articles