Famous Four Media
[ 32:35 ]
Play Now
|
Play in Popup
|
Download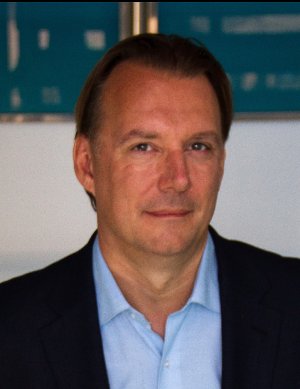 "It costs an absolute minimum of 100,000 dollars to run a registry for a year, with almost zero registrations" says Andy Churley on today's podcast. (Download: 32:35; 19MB; MP3, or click the player above). Ultimately, new generic Top Level Domains (gTLDs) will need to reach a "critical mass" of perhaps 50,000 to 100,000 registrations if they are to survive.  But that will not happen overnight, and new gTLDs need to be prepared to play a long game while the market grows and develops.
One way to manage costs is to manage a portfolio of gTLDs, sharing resources and expertise and leveraging economies of scale. Andy is Chief Marketing Officer at Famous Four Media, a company which has submitted 60 applications to ICANN for new gTLDs. 15 of those are uncontested and three are already available: .WEBCAM, .BID and .TRADE.
In Andy's view, suitably descriptive domain extensions can act as as 'qualifiers', providing an additional layer of specification and information about a website. He predicts that premium names in some gTLDs will experience an increase in asset value but cautions that this is "a long game".
Andy accepts that there is work to be done in educating the general public about new gTLDs. He argues that individual registries are responsible for promoting their own TLDs, and that the primary responsibility of educating the market should fall to ICANN.
He is enthusiastic about the potential for his own TLDs, each of which will be marketed to quite distinct groups. One of the more exciting ones which is on the way is .CRICKET, which Andy points out will be aimed at supporters of "a minority sport with 3 billion fans". The company has also applied for .FOOTBALL, which is contested.
Technology.ie is brought to you by Blacknight, Ireland's leading provider of hosting and domains. All Blacknight hosting is on servers located in the Republic of Ireland, including in our new state-of-the-art data centre in Carlow. Blacknight is 100% Irish owned and managed and has just expanded its international network with peering exchanges in the UK and France.
Like the show? We love making it! Subscribe with iTunes or RSS.
Related articles