Podcast #66
[ 1:01:05 ]
Play Now
|
Play in Popup
|
Download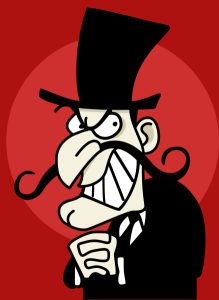 Brought to you by Blacknight it's the Technology.ie podcast – with Michele and Conn.
Politicians in the UK are considering forcing ISPs to block adult material, unless users explicitly opt for uncensored access.  Irish ISPs warn against "rash adoption or attempted copying of UK measures". This is against a background of an increased awareness of hate speech, including misogyny and violent threats against women in recent weeks.  How should websites and society at large deal with these issues?
We also discuss the dangers of trusting your content to third-party services on domains outside your control (remember Posterous?), and the issues of security and surveillance which arise when your content is hosted in another jurisdiction.
Bradley Manning found guilty of espionage, but not of "aiding the enemy".  He could face over 100 years in jail.
Chromecast is getting rave reviews, but when will we see it in Ireland?
Brian Krebs gets sent drugs by a criminal. Little Printer (mentioned by Mulley). Grumpy cat will soon be a drink. Cashtags instead of hashtags!  Who knew?
How Netflix crops movies.
Ikea using augmented reality to help shoppers. Android developers must support over 11k devices as opposed to Apple's handful.
Carapay exits beta and is relaunched as Realex Fire  (but how does it make money? – there are no fees)
Hilarious: Developer Excuses.
Technology.ie is brought to you by Blacknight, Ireland's largest provider of domains and hosting.  Check out their latest offers on domains.
Like the show?  We love making it!  Subscribe with iTunes or RSS.
Related articles