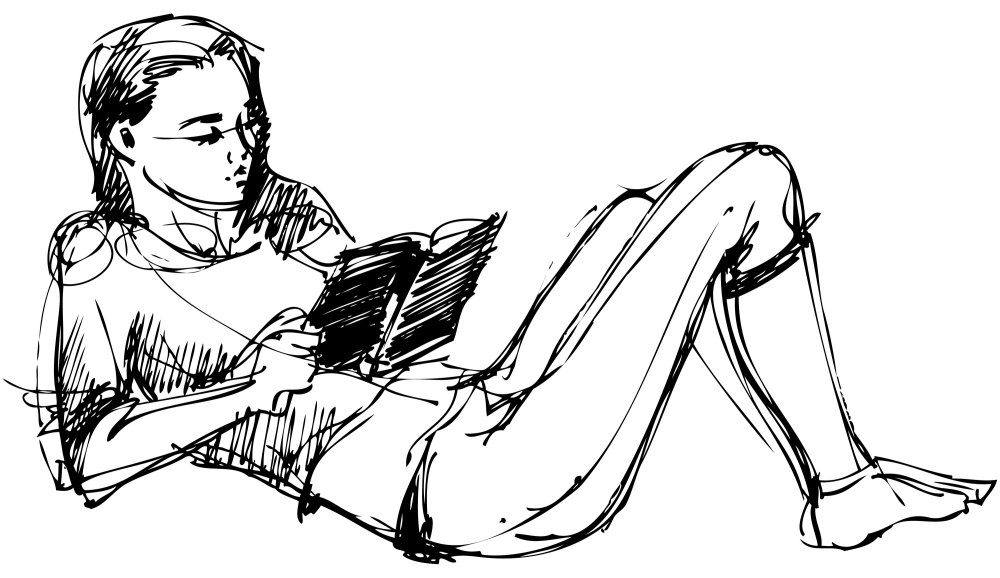 Young Adult fiction is a twenty-first century phenomenon. Of course books aimed at kids and young adults isn't new, but the enthusiasm with which it is celebrated by the young and not so young is certainly a mark of our times.
I'm a geek, not a literature critic (dammit, Jim!) so I'm not going to go into the relative merits of modern 'YA' fiction, but I know a good hashtag meme when I see one, and #VeryRealisticYA has been giving me the giggles now for several days.
Boy realises he lives in a dystopic time of shrinking civil liberties. Starts a YouTube channel about fashion. #VeryRealisticYA

— Eric Nieudan (@e_eric) March 29, 2015
The hashtag was started by a teenage YA writer – and while it's fun to mock clichés – it's got an important point to make about diversity.
A black girl discovers that she is….wait a minute, YA books don't have leads of color. #veryrealisticYA #truth

— Sandrock720 (@sandrock720) March 30, 2015
Here's a selection of some of the best? Want more? Find them yourself – or contribute your own!
A young girl meets a young, brooding antisocial new guy in school. She and her friends quickly decide he's a jerk. #VeryRealisticYA

— Lindsay Ellis (@thelindsayellis) March 29, 2015
Boy and girl become partners in biology. He blows off project, she has to do it by herself. They get a B. No one kisses. #VeryRealisticYA

— Justina Ireland (@tehawesomersace) March 29, 2015
Girl is told she's the Chosen One. Turns out it's a clerical error and the One is actually a qualified, experienced adult #VeryRealisticYA

— Chloe Sackur (@ChloeSackur) March 29, 2015
Teen protagonist tries to investigate shifty government facility, can't get past the security guards, goes home. #VeryRealisticYA

— Alice Nuttall (@Ally_Nuttall) March 29, 2015
Shy, beautiful girl takes off nerdy glasses. No one notices…until she walks face-first into lockers. #VeryRealisticYA

— christopher kokoski (@Chris_Kokoski) March 29, 2015
Teens suspect crime has occurred. Inform parents and police and go back to being teens. #VeryRealisticYA

— Scott Westerfeld (@ScottWesterfeld) March 29, 2015
"I'll love you forever, even if they try to tear us apart." "Actually my parents think you're great." "Oh. Cool." #VeryRealisticYA

— Lauren DeStefano (@LaurenDeStefano) March 29, 2015
bad boy: *rolls into school on a motorcycle* principal: you can't ride that on school property bad boy: oh sry #VeryRealisticYA

— Lauren DeStefano (@LaurenDeStefano) March 29, 2015
Girl's parents generally know where she is and what she is up to, and probably drove her there in fact #VeryRealisticYA

— hannah moskowitz (@hannahmosk) March 29, 2015
Teenager gets along quite well with parents most of the time. Parents have reasonable boundaries and expectations. #VeryRealisticYA

— Kaity Clark (@kaitymichellee) March 29, 2015
#VeryRealisticYA girl finds out she is not special and has to do exams just like everyone else then get a job

— paula (@hijackemellark) March 29, 2015
Boy goes to wizard school. Incurs crushing debt; graduates; wizard job market is terrible. Does nothing with wizard degree. #VeryRealisticYA

— Jeff Zentner (@jeffzentner) March 29, 2015
Girl suspects cute boy is a vampire, gets prescription for antipsychotics, is feeling much better now. #VeryRealisticYA

— Brooks Sherman (@byobrooks) March 29, 2015
Girl likes a boy. Never tells him. Nothing comes of it. A few months later, she likes a different boy anyway. #VeryRealisticYA

— Kody Keplinger (@Kody_Keplinger) March 29, 2015
Evil boy genius has plot to control the world. Starts watching Minecraft videos on You Tube and never gets around to it. #VeryRealisticYA

— Kara Laughlin (@karalaughlin) March 29, 2015
Related articles