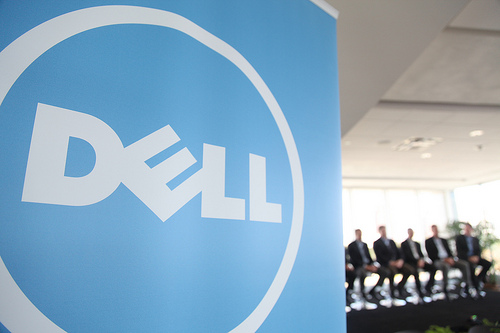 Today, in front of an audience of entrepreneurs at The Digital Hub, Dell launched a new initiative to support the start-up community in Ireland. The Dell Centre for Entrepreneurs is a global initiative by the company, and today's announcement follows similar initiatives in the US and UK.
The programme will provide access to funding, mentoring and Dell's technical expertise and infrastructure to help Irish start-up businesses grow and scale. A fund of up to €10m to help support the deployment of technology solutions is being made available to the Irish companies. The funding will be managed by the Irish headquartered Dell Financial Services.
Welcoming the announcement by Dell, Minister for Jobs, Enterprise and Innovation, Richard Bruton TD said:
"Today's announcement is a great commitment by Dell to Ireland's start-up community. As I have said before, we have amazing entrepreneurs in Ireland – we just don't have enough of them. Two thirds of all new jobs are created by start-up businesses – that is why we have put in place a range of measures to create the environment where more entrepreneurs will take the risk.
Having recently taken the company private, Dell is eager to reclaim its entrepreneurial heritage – describing itself as the "world's biggest startup".  The company was founded by Michael Dell, then a freshman student at the University of Texas in Austin, in January 2014.  He never completed his studies, taking the company public in 1988, and by 1992 it was listed in the Fortune 500, making Dell the youngest fortune 500 CEO in history.  In 2013 he took the company private in a leveraged buyout.
In 2011, Dell announced the launch of its Entrepreneur-in-Residence programme in the US, hiring Ingrid Vanderveldt, an influential entrepreneur, to identify how Dell could better serve the needs of start-ups. Ingrid now oversees global entrepreneurship initiatives for Dell and was pivotal in creating the Centre for Entrepreneurs in both the US and the UK, and now in Ireland.
Speaking about today's launch, Ms Vanderveldt said:
"With over hundreds of companies founded last year, a lively tech start-up scene and a host of government-backed and private sector funding schemes, Ireland has a thriving entrepreneurial community. I am really looking forward to getting to know this community better and to delivering solutions and supports that are needed by this community to help support growth, job creation and international success. Over the next few months, we also look forward to selecting three companies that will get the opportunity to locate on the Dell campus – one in Cork, one in Limerick and one in Dublin. We look forward to really getting under the skin of these companies, giving them the benefit of our technology and marketing expertise to help ensure their success."
Aongus Hegarty, President, Dell EMEA said:
"We're looking to attract start-up businesses with a technology focus. Through the programme we'll hopefully be able to help them fast track their route to the market place. Ireland has large numbers of entrepreneurs, we hope that through our investment in this programme we can act as a catalyst to growth for these companies and help them to scale and go global at a pace that wouldn't otherwise be possible."
Further details are available at www.dell.ie/entrepreneurs.  Here's a video they've produced which highlights Dell's affinity with startups – celebrating the humble origins of well known companies, including Michael Dell's university dorm room.
[youtube]http://youtu.be/Ja61fxmY77Q[/youtube]